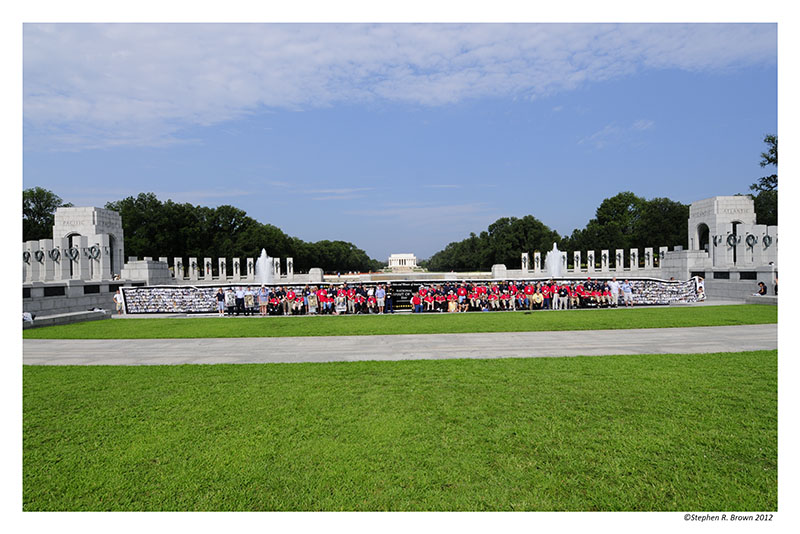 A "Wall of Honor" consisting of the faces of 1,945 men and women who served during World War II was unveiled at the National World War II Memorial on Saturday morning, August 11, to mark National Spirit of '45 Day honoring the men and women who were the "ordinary heroes" of WWII.
The "Wall" includes the photos of well known WWII veterans President John Kennedy and Actor James Stewart, all 464 Medal of Honor recipients, and 400 who lost their lives during the war, as well less famous individuals whose photos were sent in from around the country.
Members of Alamo Honor Flight from San Antonio TX were present at the unveiling, representing the more than 100 Honor Flight Regional Hubs that have flown more than 80,000 WWII veterans to visit their Memorial during the past six years.
National Spirit of '45 Day is observed on the second Sunday in August each year each year in communities throughout America, including during Major League Baseball games. These images are copyrighted and can be downloaded for "personal use only." Any other usages require "written permission" from Stephen R. Brown.