About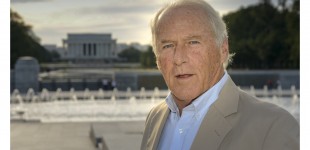 Stephen R. Brown has been a professional photographer and writer for forty years. His images and articles on photography have appeared in Smithsonian, Life, Newsweek, Time, Fortune, the New York Times, Natonal Geographic Books, Broadcasting & Cable, American Photo, Photo Techniques, etc. His work been exhibited in solo shows here and abroad and in "Indelible Images: 100 Years of War Photography" and "Odyssey: 100 Years of NGS Photography." He works with Honor Flight and other veterans' organizations to provide books at low cost to WWII Veterans. More information can be seen at: WWII Memorial: Jewel of the Mall, DC PHOTO BOOK and TIDEWATER: The Chesapeake Bay in Photographs. The books are available in print and fixed-layout ePub formats.
The WWII Memorial book and the DC PHOTO BOOK are available at discount in case quantities (twenty books) @20.00 per book (Retail $24.95). The books are used in marketing campaigns for the city and by tour groups seeking a lasting impression. They are also available through the studio and at bookstores on the National Mall and through Amazon. The WWII Memorial images were recently displayed for eighteen months at the Women's Museum in Arlington Cemetery. All three books are updated on a yearly basis so they are the latest and most lavish of their genre.
***The book images are available as large prints for personal, corporate and advertising usages. Print quality is archival and color saturation superior.