Happy 90th Birthday Senator Bob Dole!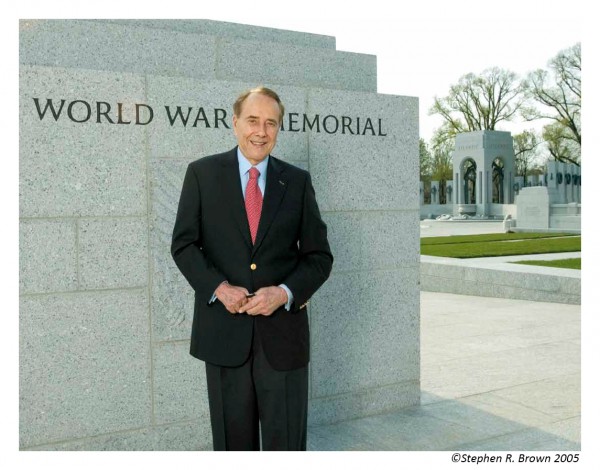 Senator Robert  Dole in front of the  WWII Memorial.  He is well known for his Congressional career, his run for the presidency and for lobbying for and raising the funds to build the WWII Memorial.  He is "adored" because of his frequent visits to the WWII Memorial to greet his fellow veterans.  He is there in blazing heat, summer lightning storms and cold November mornings.  A strong supporter of Honor Flight, he has made promotional videos, TV appearances and personal endorsements.  I am a photographer and he is always in the center of the picture!  He defines "determination" and our Veterans have been lucky to have him as a supporter.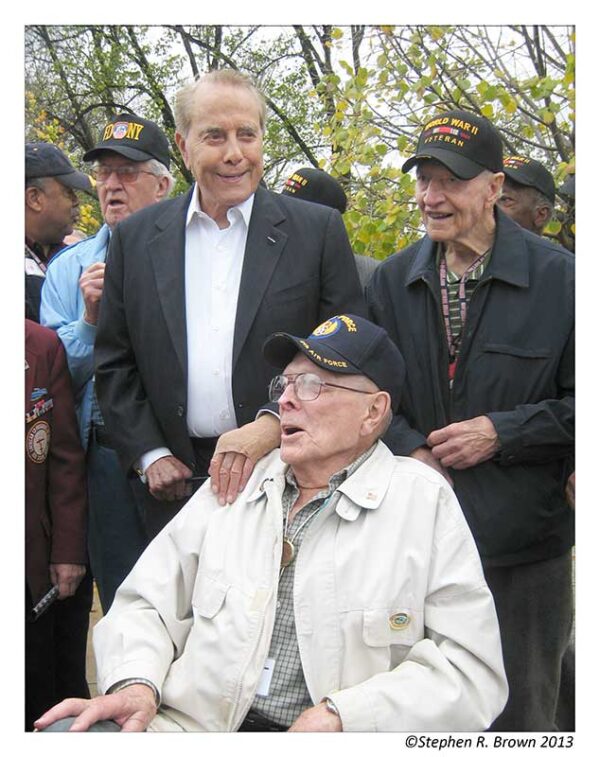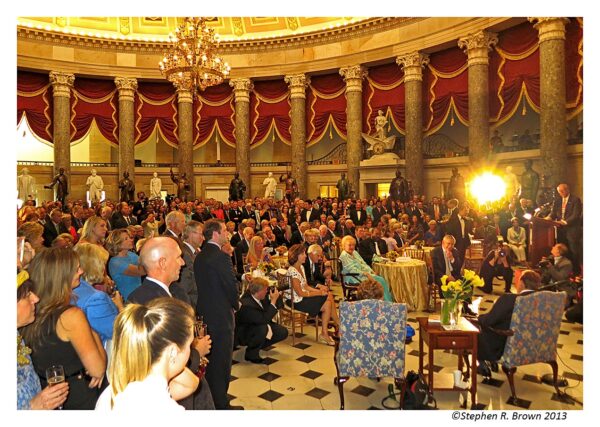 Senator Robert (right chair) and Mrs. (Senator left chair) greet guests in Statuary Hall in the Capitol Building.  There were seven hundred guests on hand and they covered a wide political spectrum.
Happy Birthday!