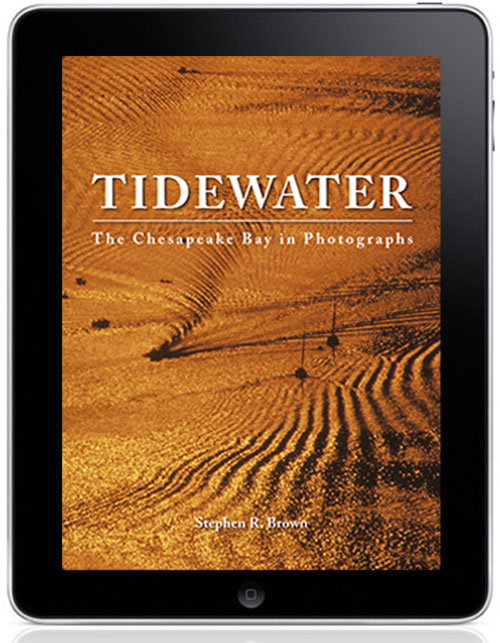 TIDEWATER: The Chesapeake Bay in Photographs is now available on iBooks!  While we like our print books, we have to admit the images look fantastic on screen. This digital edition includes new photographs, captions and links to additional resources for your next trip to the Bay. TIDEWATER remains the most complete photographic book on the Chesapeake Bay, and the Bay's vivid beauty and old-worldliness come to life in the stunningly crisp images on the IPAD's glossy screen.
DC PHOTO BOOK and Jewel of the Mall: World War II Memorial will be published on iBooks next week. Then we journey on to publish for Kindle! Designing books for these new platforms has been quite a ride. Apple's software iBooks Author is incredibly user-friendly, and re-imagining the book in this program was both enjoyable and forgiving. Similar software has not yet been created for Kindle books, so we'll forge on with coding…
We hope you enjoy the books. We're quite taken with the instant gratification of purchasing media on our devices – and how simple it is to bring up images of the Bay as we navigate its waterways.