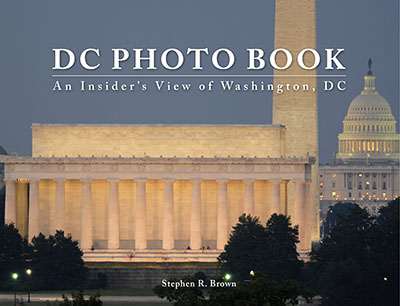 We are happy to report that the first bound copies of the revised DC PHOTO BOOK have arrived!
We've spent the last eight months redesigning the DC PHOTO BOOK and are quite delighted with the finished product. The updated book features new spreads on the Korean War Veterans Memorial, Martin Luther King Jr. Memorial, Holocaust Memorial Museum, and Bureau of Engraving and Printing, which we will be displaying in the next couple of days.
The bulk shipment will arrive in late February – just in time for your spring trip to DC!