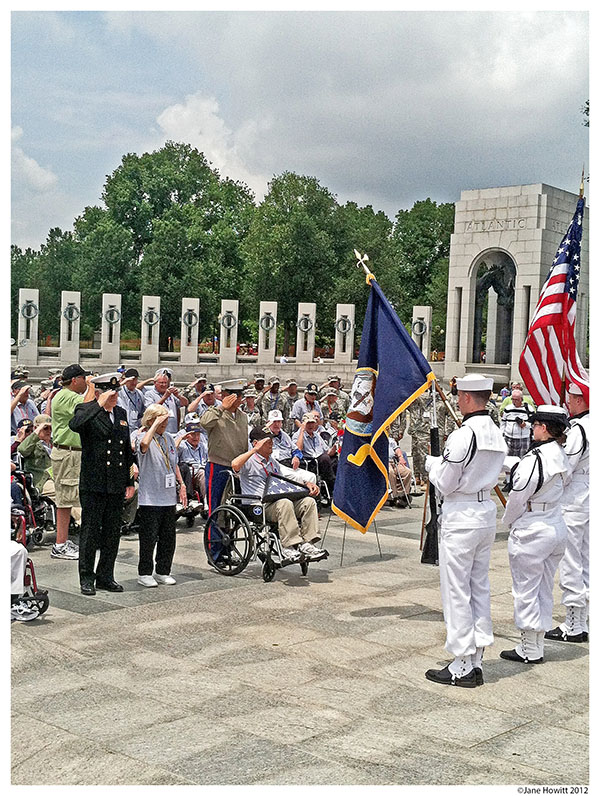 I am new to the world of Honor Flight. Before coming to work with Stephen, I was completely unaware of this quite remarkable undertaking of flying WWII veterans from around the nation to visit their memorial.
Today was the second time that I was fortunate enough to witness this celebration of our veterans for their heroism and sacrifice. Honor Flights from South Carolina, Chicago and Arizona streamed into the memorial on this very humid Wednesday, and veterans were enthusiastically greeted with applause and handshakes.The entire experience is incredibly moving. I was not the only one who had to wipe my eyes as the entire crowd sang "The Star Spangled Banner."
If you have yet to visit the memorial during one of these visits, you are missing out. It was one of the most poignant displays of patriotism I've seen.
-Jane T. Howitt, Designer, srbphoto.com